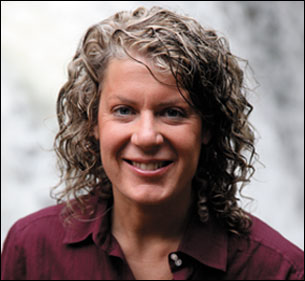 Dr. Shari Geller is an author and clinical psychologist registered in the Province of Ontario. She received her M.A. and Ph.D. in Clinical Psychology at York University. She has a private practice in Toronto and Grey County and offers individual, couple's and group therapy. Her expertise is the unique blending of effective modalities, including emotion-focused therapy, mindfulness, experiential approaches and rhythm-based therapy.
In 2012, Shari co-authored (with Dr. Leslie Greenberg) the book
Therapeutic Presence: A Mindful Approach for Effective Therapy
. She has released a companion CD on cultivating presence, with guided practices using the healing power of music and the health benefits of mindfulness. A current training video for
Therapeutic Presence
with Shari was recently released by American Psychological Association. Scientific articles on therapeutic presence and other publications can be found
here
.
Shari is the founder and creator of the
Therapeutic Rhythm and Mindfulness
(TRM™) program.
TRM
™ is informed by principles of evidence-based practices such as group drumming, mindfulness, and emotional reflection and expression. She is currently working with a research team to investigate the health benefits of TRM™ for people with cancer.
Shari is on the teaching faculty at York University currently teaching fourth year Counseling Psychology. She is also a part of the teaching faculty at the University of Toronto in the
Applied Mindfulness Meditation
and is adjunct faculty for the
Music and Health Research Collaboratory
. Shari offers international training in
Therapeutic Presence
, and
Therapeutic Rhythm and Mindfulness
(TRM™). She is an invited speaker and facilitator. Shari is also the co-founder of the innovative
Centre for MindBody Health
.
Shari offers workshops to health care professionals and educators such as cultivating presence, mindfulness, and self care for the health care professional. She also offers TRM™ workshops for people with cancer, chronic pain, depression, anxiety, trauma, relationship issues, dying and those experiencing loss and grief. She has taught and facilitated groups internationally at such institutions as UHN Hospitals, Sunnybrook Hospital, University of Toronto, York University, and Wellspring.
Shari is passionate about the potential of each and every person to create a healthier and more optimal life, to strengthen resilience, and to engage in meaningful relationships. Shari's fundamental approach is to be fully present and to create a safe and supportive environment to help facilitate, growth and change. Shari supports both (a) increasing positivity as well as (b) working through emotional difficulties, trauma, and pain. To support her ability to be a helpful presence to others – Shari has a daily personal practice in mindfulness meditation (since 1990), djembe drumming (since 1996), and playing healing sounds on the Hang. She is one of the founding members of Mindfulness Toronto, a community for mindfulness professionals
Click here for short bio
Professional Memberships:
College of Psychologists of Ontario
Ontario Psychological Association
Society for Psychotherapy Research
Mindfulness Toronto
Music and Health Research Collaboratory
(MaHRC)