| | | | |
| --- | --- | --- | --- |
| | | | |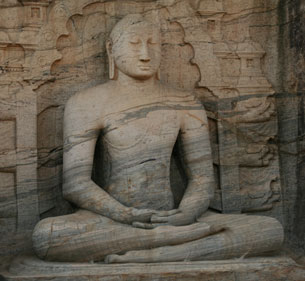 The tabs on the left will guide you to a sample of both Mindfulness and Drumming Resources for cultivating presence. Also see Shari's publications on therapeutic presence. Enjoy!

To learn more about TRM resources such as the Cultivating Presence CD,
Click HERE




Therapeutic Presence
:
• Therapeutic Presence: A Mindful Approach to Effective Therapy –
Shari Geller and Leslie Greenberg
Everyday Presence:
• Now Effect – Elisha Goldstein
• Where ever you go there you are – Jon Kabat-Zinn
• Everyday Zen – CharoletteJoko Beck
• Peace is Every Step – ThichNhatHanh
• Present Moment Wonderful Moment – ThichNhat Hahn
• An Open Heart – Dalai Lama
• Full Body Presence – Suzanne Scurlock-Durana
Relational Presence:
• Rewire your Brain for Love - Marsha Lucas
• Wired for Love – Stan Tatkin
• Insight Dialogue: The Interpersonal Path to Freedom – Gregory Kramer
• Right Here with You: Bringing Mindful Awareness Into Our Relationships – Edited
by Andrea Miller and the Shambhala Sun
Presence and Art:
• Trust the Process: An Artist's Guide to Letting Go – Shaun McNiff
• On Becoming an Artist – by Ellen Langer
Mindfulness and Presence:
• One Buddha is not Enough – ThichNhatHanh
• Radical Acceptance: Embracing your life with the heart of a Buddha – Tara Brach
• The Mindful Brain: Reflection and Attunement in the Cultivation of Well-Being –
Daniel Siegel
• Fully Present: The Science, Art and Practice of Mindfulness – By Susan Smalley and
Diana Winston
Presence and Organizations:
• Theory U – C. Otto Scharmer
• Presence: Human Purpose and the Field of the Future – by Peter Senge, C. Otto Scharmer,
Joseph Jaworski and Betty Sue Flowers
Presence Books for Therapists:
• Mindfulness and the Therapeutic Relationship – Edited by Steven Hick and Thomas Bien
• The Mindful Therapist – Daniel Siegel
• The Present Moment in Psychotherapy and Everyday Life – Daniel Stern
• Towards a Psychology of Awakening: Buddhism, Psychotherapy, and the path of
Personal and Spiritual Transformation – John Welwood
• Mindfulness for Two: An Acceptance and Commitment Therapy Approach to Mindfulness
and Psychotherapy – Kelly Wilson with Troy Dufrene
• The Presence of the Therapist: Treating Childhood Trauma – by Monica Lanyado
• Presence Based Coaching – By Doug Silsbee
• Psychotherapy without the Self – Mark Epstein
• Going on Being – Mark Epstein
• A Way of Being – Carl Rogers

The following list includes mindfulness based practice communities, studies, as well as retreat centers.
•
Mindfulness Toronto Professional Community
•
Northwoods Mindfulness Community
•
The Center for Mindfulness Studies
•
Applied Mindfulness Meditation
•
Leading Edge Seminars


Ontario:
•
True North Insight
•
Ontario Vipassana Centre
Canada:
•
Hollyhock
United States:
•
Omega Retreat Center
•
Metta Foundation
•
Kripalu
•
Insight Meditation Center
•
Spirit Rock
•
Upaya Zen Center
International:
•
Plum Village
•
Gaia House