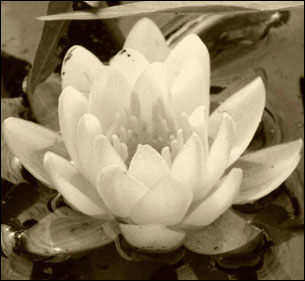 Individual Psychotherapy for Adults and Adolescents

Shari's approach to individual therapy includes being fully present and attuned with her clients as well as creating a safe and supportive therapeutic relationship. She integrates various perspectives including Emotion-Focused Therapy (EFT), mindfulness based therapy, experiential therapy and sound/rhythm therapy. One-on-one therapy is for individuals who are coping with issues such as depression, anxiety, post-traumatic stress disorder, post-effects of sexual, physical and emotional trauma, grief and loss, separation and divorce, sexuality issues, chronic physical pain, insomnia and other challenges. Psychotherapy is also for people who are striving for personal growth, enhancement in living and spirituality and greater self-understanding.

Couple's Counselling

Emotion Focused Therapy (EFT) for couples provides the foundation for Shari's approach to helping couples. EFT helps couples unlock from the negative interactional cycle and to find a more mutually empathic and satisfying relationship. Couple's counselling can address concerns ranging from loss of communication, sexuality issues, unresolved issues from the past such as infidelity, rebuilding trust, decision-making regarding marriage or divorce, parenting issues, or choosing to become parents. Counselling is also for couples who wish to regain a sense of solidarity, connection and passion. Relationship counselling is for couples who are married, common-law, in same-sex relationships, living together or living separately.

Rehabilitation Counselling and Assessment

Psychological and Medical Assessments, as well as counselling, are available for people who have been involved in motor-vehicle accidents or work-related accidents (WSIB). Medical-rehabilitation assessments are available upon request from a medical doctor, lawyer, assessment center, and rehabilitation center or insurance company. Self-referrals are also accepted.

Shari frequently designs custom workshops for various groups and centres, depending on their specific needs. Please contact Shari with any requests you may have, and she will do her best to facilitate a workshop based on your requirements.
Therapeutic Rhythm and Mindfulness (TRM™) Program

TRM™ is an innovative approach combining group drumming, mindfulness and emotion focused awareness to help cultivate presence. TRM™ is designed to increase positivity, vitality and connectedness, while reducing distress and mood disturbance. TRM™ is helpful for people with a variety of physical and emotional challenges such as cancer, terminal illness, chronic pain, depression and anxiety.

TRM™ is also designed for health care providers, educators and anyone in the field of helping for both cultivating presence and self-care. This approach enhances personal growth, group empowerment, overall health as well as building a sense of connection among participants. For further information on Therapeutic Rhythm and Mindfulness (TRM™), click HERE


Sensing Into The Present Moment: Mindful Drumming and Mindful Photography
With Dr. Shari Geller and Dr. M. Lee Freedman.
This workshop enhances self-care and presence through mindful drumming, contemplative photography, and meditation. Mindfulness and creativity naturally encourage presence, self-acceptance, self-care, and self-honesty. Drumming increases vitality, connection, and integration and enhances relational presence. Photography, practiced as mindful seeing, promotes perception of new perspectives and flexible responsiveness to our selves and to others. With these practices, we can develop new ways to deepen our listening and relationships while generating self-compassion, health and harmony. With self-care comes an enhanced energy and capacity to feel connected with and to care compassionately for others.

NO EXPERIENCE WITH MEDITATION, DRUMMING OR PHOTOGRAPHY IS NECESSARY.
Mindfulness Stress Management and Relaxation Training Workshops

Mindfulness, Stress Management and Relaxation Training Workshops and Retreats are available to corporations, hospitals, businesses, and also privately. These workshops involve various relaxation exercises and strategies as well as team-building experiences.

Cultivating Therapeutic Presence: A workshop for Health Care Providers and Educators
Cultivating therapeutic presence leads to better health and improved relationships as well as a neurophysiological state of integration. Therapeutic Presence is the state of having one's whole self in the encounter with another by being completely in the moment on a multiplicity of levels—physically, emotionally, cognitively, and spiritually. Therapeutic presence involves being grounded in one's self, while being open and immersed in what is poignant in the moment with a larger sense of spaciousness. This grounded, immersed, and expanded awareness is offered in service of another's healing, and is viewed as the essential foundation to developing a positive and healthy therapeutic relationship. In this training, participants will develop a theoretical and experiential understanding of an empirically based model of therapeutic presence, as well as explore how mindfulness practice can help to both remove barriers to presence as well as deepen the state of therapeutic presence. This workshop also can be offered using the Therapeutic Rhythm and Mindfulness (TRM™) program.
Therapeutic Rhythm and Mindfulness (TRM™) Professional Facilitator Training

The new TRM™ professional facilitator training is launching in 2013. This involves a 5-day residential intensive training in TRM™. Facilitator training will take place in three stages. The first section is focused on generating the foundational practices of TRM™, including personal instruction on meditation, rhythm instruments, and the basis of effective group facilitation. After establishing a mindfulness and rhythm practice, trainees will participate in the second stage of TRM™, which is focused on intensive training in the TRM™ protocol. The third section is focused on active co-facilitation of a TRM™ group and supervision.

**Prerequisite for training includes:
(a) Previous experience as a participant with at least one TRM group
(b) Professional experience and postgraduate degree (or equivalent training) in the
fields of health care, education, and/or social change
(c) Membership in a recognized professional association
(d) Current clinical therapy practice with some experience in group work, and
(e) proof of liability insurance